OFFER
Complete Power Generation Units
Complete power-generating units
RAFAKO S.A. offers complete power-generating units, fired with fossil fuels or designed for combustion of waste or biomass, for power plants and combined heat and power plants. Within the framework of general implementation of the project the company provides all necessary components of power-generating unit equipped with dust removal systems, flue gas desulphurisation plants and selective catalytic nitric oxide removal systems.
Supercritical steam parameters make it possible to achieve high efficiency of the thermal circuit of the power plant. Thanks to the increased efficiency, such units combust less carbon and emit less carbon dioxide per unit of power produced. At the moment, work is underway to carry out the start-up of 910 MW unit in Jaworzno Power Plant. It will be the largest and most modern coal-fired power-generating unit in Silesia.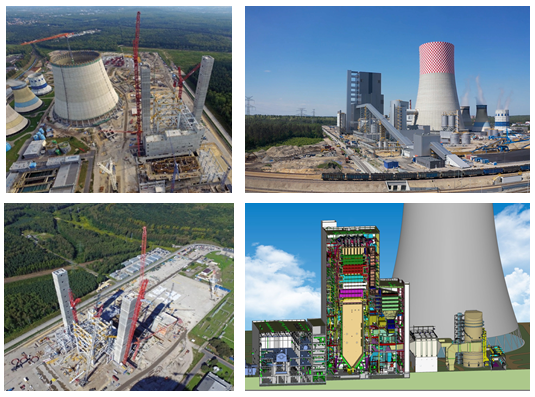 Jaworzno III Power Plant - 910 MW power-generating unit.